2021 Tinsel & Treasures Holiday Market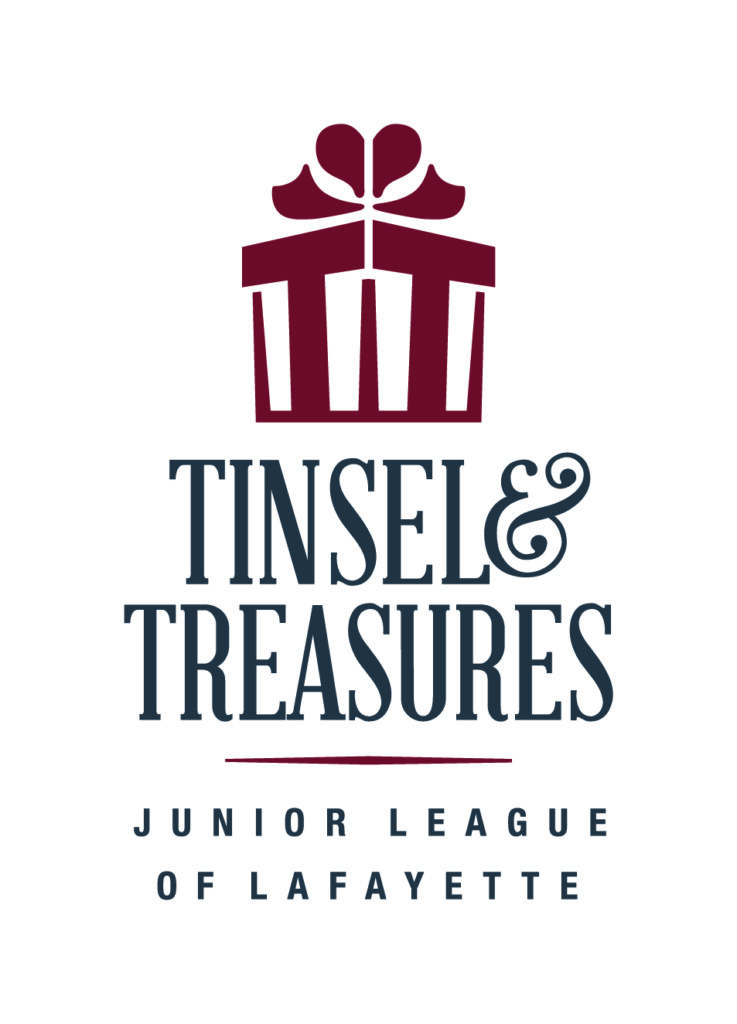 Thank you to our sponsors, community, merchants, and members for successful 2021 in-person and virtual Tinsel & Treasure holiday markets. The money raised supports the Mission of Junior League of Lafayette. To learn more about our community programs CLICK HERE. But the fun isn't over just yet! Bring the magic of Christmas to your children in December with our Children's Event.
Spread some holiday cheer with your little ones before Santa drops down the chimney. Our virtual Children's Event is back with your choice of date: Saturday, December 11 or Saturday, December 18 at 9 a.m. For a $35 donation, your child will be able to enjoy a morning with Santa and friends online while exploring safe, kid-themed items in a box, including a signed photo from Santa with "special friends," stationery to write a letter to Santa, and other hands-on holiday activities. Boxes available now and are LIMITED. CLICK HERE for more information.
Improving the Community
Tinsel & Treasures has successfully raised over $6 million to support community programs in Lafayette and the surrounding areas that have a direct impact on the women and children in our community. It has also allowed us to provide financial support for Junior League of Lafayette and its Mission to promote voluntarism, develop the potential of women, and improve the community through the effective action and leadership of trained volunteers.
Over the last 27 years, Tinsel & Treasures has been Junior League of Lafayette's largest fundraiser, raising more than $330,000 in 2019. Like so many others, the COVID-19 pandemic has significantly impacted our fundraising and therefore our programs. However, community needs still exist, and we are here to rise to the challenge. CLICK HERE to learn more about how you can support Junior League of Lafayette.