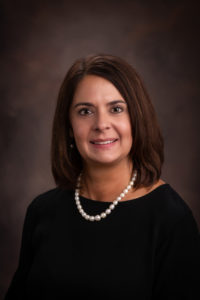 Welcome to the 2021-2022 League year!
I am so excited to begin our 2021-2022 League year! This past year has been unprecedented for our League, our community, and our world. As a League, we have adjusted, pivoted, and provided creative ideas to continue, and in some cases improve, our programs that will forever change the way we volunteer and contribute to the community.
Since our founding in 1957, Junior League of Lafayette has been committed to improving our community through trained volunteers. We started as a group of 17 civic-minded women with a vision to affect positive change in the community. Our membership has now grown to 600 women from diverse backgrounds, and we have been instrumental in improving our community.
This year, we will celebrate the 30th year of Junior Quiz Bowl! This academic competition has touched so many students and helped them work as a team in a fun and competitive environment to celebrate learning. We are excited to begin Talk About Gardens!, a new community program that will work with the Lafayette Parish School System, LSU Ag Center, and Lafayette Master Gardeners to establish a garden at two local public schools. We will also begin providing volunteers to assist with immediate needs in our community through our new Opportunity Knocks committee. Our publication, Petit Potpourri, will get a new look as we move the magazine to a completely digital platform! Publishing the Petit as a blog will better allow our members and the community to keep up with all that is happening with the League.
Thank you to all of our members, sponsors, and supporters. It is only through your support that we are able to fulfill our Mission. As we begin our 64th year of service, remember that to change our community we must first change ourselves. It starts with you, spreads throughout our League, and creates the community we want to live in. We are "Women as Leaders for Lasting Community Change" and each one of you can "Be The Change."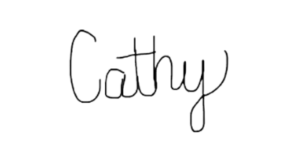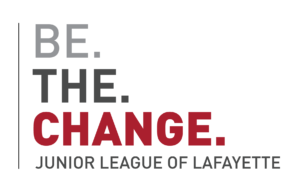 Click here for information about past Junior League of Lafayette Presidents.