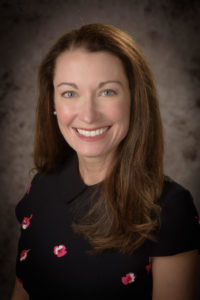 Welcome to Junior League of Lafayette!
We are an organization of women focused on improving our community and united by our passion for training and fostering the next generation of women as community and civic leaders. We offer a unique volunteer experience through comprehensive leadership development, community service and lifelong friendships. We are now more than 600 women strong, all with diverse backgrounds, interests and experiences; together with our community partners and sponsors, we have developed a rich history of service and thriving volunteer organization.
For 63 years, our community impact remains deeply-rooted in supporting local agencies and partners. In 2020, we will reach a milestone 25th anniversary with Boys and Girls Clubs of Acadiana! Our Kids in the Kitchen program has become a legacy project with BGCA, focusing on nutrition and wellness. The Diaper Bank, one of our newest projects, supplies the DesOrmeaux Foundation and other local agencies with diapers for the most vulnerable in our community. From the inception of The Family Tree 40 years ago, to our current partnerships with the Lafayette Parish School System, Miles Perret Cancer Services, and multiple nonprofits who benefit from our Collaborative Opportunity Grant program, Junior League of Lafayette's community impact is remarkable.
The success of our community programs is only possible through the hard work and generosity of our member volunteers and corporate sponsors. Our member volunteers plan and host fundraising events, like Tinsel & Treasures holiday market, and also foster relationships with our generous sponsors. In turn, our sponsors financially support our community programs as well as our fundraising efforts at Tinsel & Treasures. Each contribution is exponentially greater because of the woman-power that brings our Vision of "Women as Leaders for Lasting Community Change" to fruition.
Whether you are interested in becoming a community partner, sponsor or Tinsel & Treasures merchant; purchasing one of our award-winning Cookbooks; or becoming a member, I invite you to learn more by exploring Junior League of Lafayette's website. Our collaboration with you, in support of our Mission, will ensure that we continue to remain a pillar of community service in Lafayette because we are BETTER TOGETHER!
Best regards,
Dr. Melanie Fowler
Click here for information about past Junior League of Lafayette Presidents.