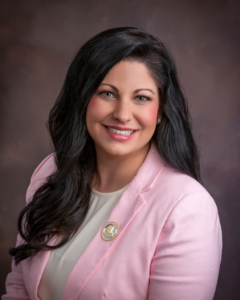 Women Powered. Mission Driven. It is an honor to address you on behalf of our esteemed membership, a formidable collective consisting of over 600 remarkable women. Junior League of Lafayette (JLL) is an organization of women whose Mission is to advance women's leadership for meaningful community impact through volunteer action, collaboration, and training.
Inaugurated in 1957 under the name of the Service League of Lafayette by a group of 17 visionary and determined women, Junior League of Lafayette was established with a Mission of serving and improving our community. The impact wielded by JLL within our community has been nothing short of transformational, and we fervently celebrate the legacy of those who preceded us. Throughout six and a half decades, we have diligently and intentionally attended to the needs of our community while simultaneously empowering each other to embrace our inherent leadership potential.
Our membership is a collective of diverse women who embody various roles such as leaders, advocates, philanthropists, and change-makers, all united in our shared goal of fortifying the health and well-being of children and families residing in the Acadiana area. Drawing upon our extensive training and expertise, we approach our volunteer endeavors with unwavering passion, utilizing our experience and knowledge to consistently uphold our organization's core values, especially those of service, commitment, and empowerment. At the heart of our organization lies our esteemed membership, forming the bedrock upon which we stand. Each and every volunteer embodies the values of Junior League of Lafayette, demonstrating unwavering reliability and a deep sense of pride in our service to our community.
In reflection upon our rich history, we also cast our gaze towards the future, commencing the third year of our ambitious three-year strategic plan. Our strategic objectives encompass a range of vital areas, including the rise of membership engagement and the overall member experience, streamlining communication channels, amplifying the impact of our community investments, and fostering greater opportunities for our esteemed brand. Simultaneously, we remain steadfast in our commitment to nurturing a sense of belonging, as we diligently pursue solutions that will propel our collective efforts forward through advocacy and ensuring a positive and enduring influence upon the Lafayette community for years to come.
We are proud of the adoption of our three focus areas: women's leadership, collaboration for lasting community change, and the health and development of women and children. If you believe in our mission – that all women, children, and families should have equal opportunity, the resources to unlock their potential, and the structures to support them – we invite you to act today.
To support our 501c3 organization, donate as an individual donor here.
To fund community programs and the leadership development of women, partner with us as a sponsor.
To strategically align and advocate with us, join as a partner in the community.
To inquire about membership, join us here.
Our success as an organization is inextricably intertwined with the prosperity of our community. I serve as President this year with a profound gratitude to serve our community.
Together we remain,
Women Powered. Mission Driven.
Roya S. Boustany, 66th President
Click here for information about past Junior League of Lafayette Presidents.