Filling Someone's Need: Making Concepts a Reality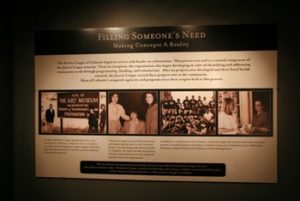 The Service League of Lafayette began its service with hands-on voluntarism. This practice was, and still is, a central component of Junior League's Mission. From its inception, the organization also began developing its style of identifying and addressing community needs with programming, funding, and voluntarism. After its projects were developed, and their fiscal health ensured, Junior League turned these projects over to the community. Many of Lafayette's agencies and programs trace their origins to this process.In response to Lafayette's lack of a central base for the arts, Junior League researched the feasibility of establishing an arts council, and then joined the City of Lafayette and the Chamber of Commerce to provide seed money for the venture. In 1975, the Acadiana Arts Council was incorporated, and today stands at the center of Acadiana's thriving arts and culture community.
Throughout the 1970s and into the 1980s, Junior League committed resources to the research for and funding of The Parenting Center. Now known as The Family Tree Information, Education & Counseling Center, this agency is devoted to improving the quality of life for individuals and families through counseling and information services.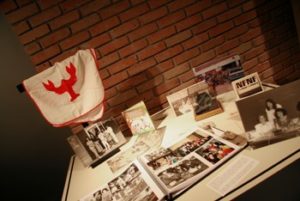 Junior League also provided seed money for and helped open the doors to the Volunteer Center. Now operating under the United Way of Acadiana, the center provides recruitment, referral, and technical services for nonprofit agencies and service organizations.
In addition to its placements and initiatives, Junior League has assisted numerous community partners including Hospice of Acadiana, Lafayette Community Healthcare Clinic, Habitat for Humanity, Lafayette Parish School System, Healing House and the NO FEAR NO FUTURE project.
The five decades of community partnerships and service provided by Junior League are seen throughout Lafayette today. Junior League's current membership, 600+ strong, continues to reach toward the goal of the seventeen Charter Members to effect positive change in Lafayette.
Find an list of historic projects here and for details on many of our historic projects, click here.