English Cucumber Sandwiches
We hope you enjoy this recipe as much as we do!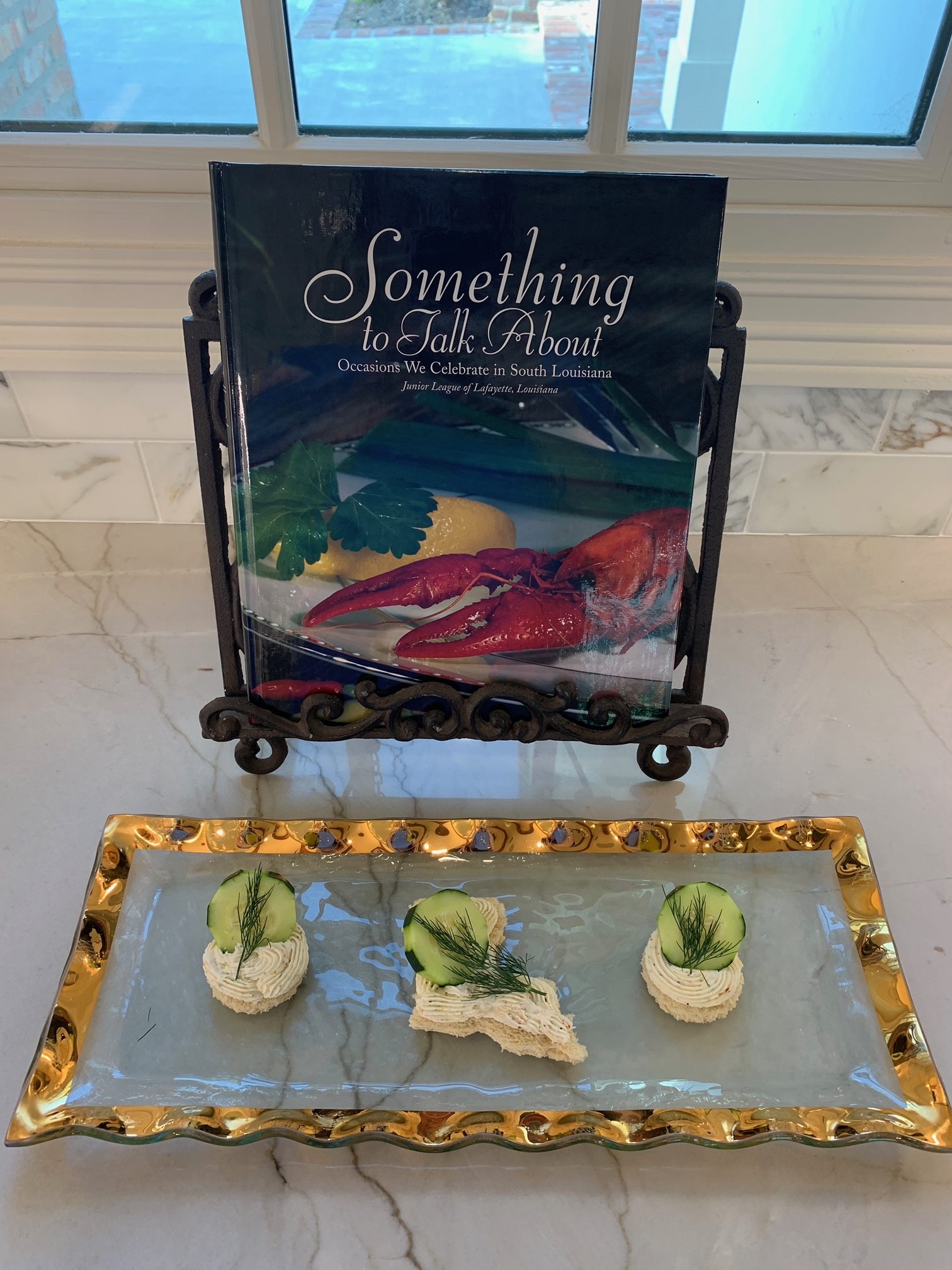 English Cucumber Sandwiches, Something To Talk About p. 71

Makes 3 dozen
8 ounces cream cheese, softened
1 envelope Italian salad dressing mix
18 slices oatmeal bread (1 Loaf)
1 English cucumber, sliced on an angle
Fresh or dried dill weed
C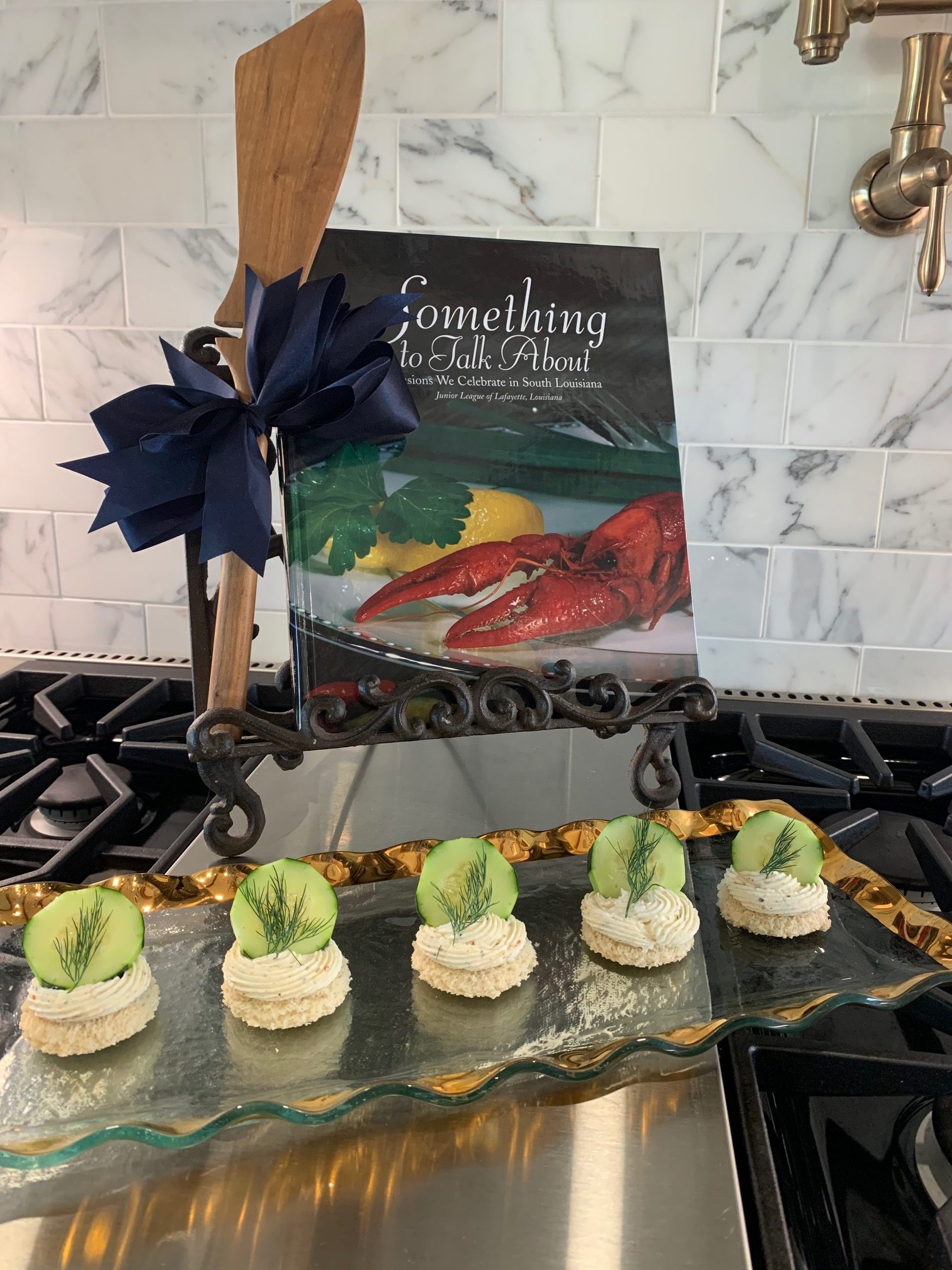 ombine the cream cheese and salad dressing mix in a small bowl and mix well. Spread a thin layer of the cream cheese mixture over 9 slices of the oatmeal bread. Top each slice with 4 cucumber slices. Sprinkle with the dill weed and top with the remaining bread slices. Trim the crust and cut each sandwich into 4 triangles.
Variation: For open-faced sandwiches, spread slices of the bread with the cream cheese mixture. Cut rounds from each bread slice using a 1 1/4 to 1 1/2 inch cutter (about 3 per slice). Top each round with a cucumber slice and dill weed.